Developer : SCS Software
Platform : Microsoft Windows
Release Date : October 19, 2012
Genre : Vehicle simulation game
Travel across Europe as king of the road, a trucker who deliversimportant cargo across impressive distances!With dozens of cities to explore from the UK, Belgium, Italythe Netherlands, Poland, and many more, your endurance, skill andspeed will all be pushed to their limits.
SCREENSHOT
Game info
Transport a vast variety of cargo across more than 60 European cities.
Run your own business which continues to grow even as you complete your freight deliveries.
Build your own fleet of trucks, buy garages, hire drivers, manage your company for maximum profits.
A varied amount of truck tuning that range from performance to cosmetic changes.
Customize your vehicles with optional lights, bars, horns, beacons, smoke exhausts, and more.
Thousands of miles of real road networks with hundreds of famous landmarks and structures.
Minimum System Requirements :
Windows XP/Vista/7, Dual core CPU 2.4 GHz
2 GB RAM, graphics card with 256 MB memory
(GeForce 7600 GT-class equivalent or better)
Link Download
Download Euro Truck Simulator 2 Full Setup Files here

Download EuroTruck Simulator 2 Patch Versi 1.1.1
Download Serial Number EuroTruck Simulator 2
Cara Install Game
Extract .rar
Jalankan ET Sim2 Full Setup.exe
Kalau sudah install jangan langsung main, uncheck "Start Euro Truck Simulator 2"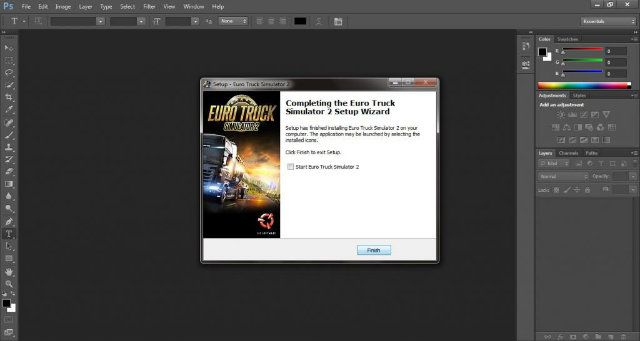 Check versi ETS 2 di destination folder (programfiles\euro truck simulator 2\bin\win_x86\eurotrucks2)
(click kanan - properties - click details "liat product version")
(Kalau product versionnya sudah 1.1.1 lanjut ke no.6)
Kalau belum jalankan EuroTruckSimulator2_1_1_1_patch.exe dari hasil extract download tadi
Block game di firewall
Buka serial number.txt yang sudah di extract pertama tadi copy serialnya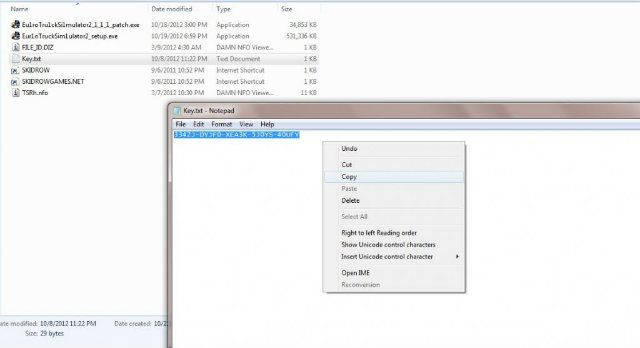 Jalanin ETS 2, serial langsung terpaste sendiri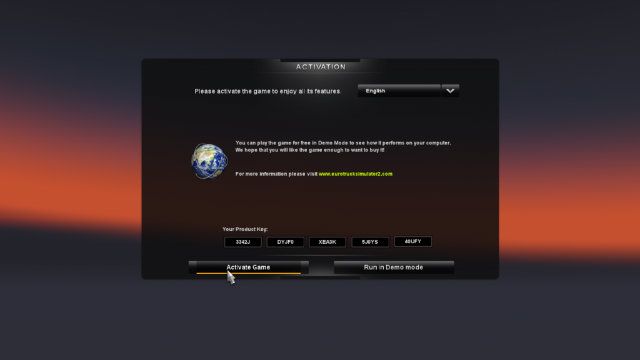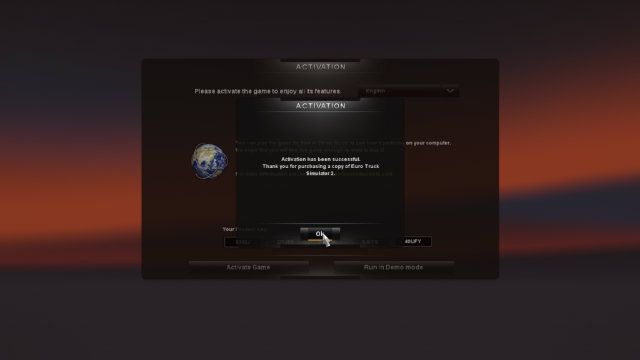 Buat profile bebas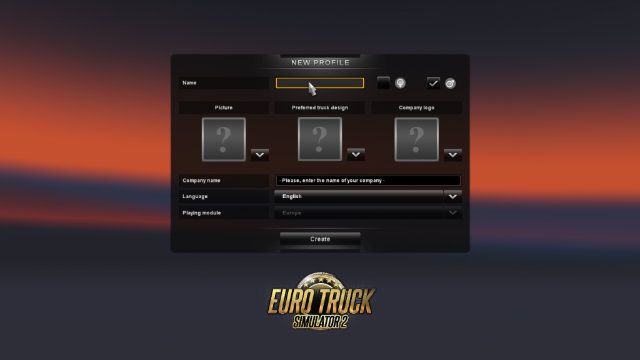 Pause game click settings - gameplay
Uncheck "Online News"
Radio ngga usah pake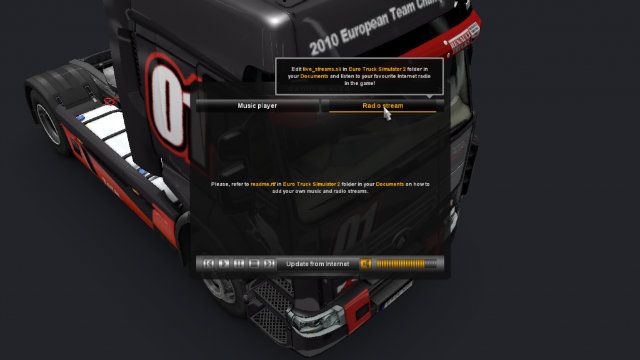 Done
BILA GAME MEMINTA AKTIVASI LAGI, YA IKUTI SAJA KEMAUANNYA
Euro Truck Simulator 2 Patch 1.1.3
Patch V1.1.3 - Changelog :
-Improved handling of fatigue.
-Stopping of advisor lines fixed.
-Some potentially crashing issues fixed.
LINK DOWNLOAD
Download Euro Truck Simulator 2 Patch Versi 1.1.3
Cara Penggunaan Sama Seperti Patch V 1.1.1 Diatas.
ACTIVATION PROBLEM
1. Block game in firewall.
2. Go to Settings (GAMEPLAY)
3. UNCHECK -ONLINE NEWS-
4. DON'T USE STREAMED RADIO IN GAME, TOO!
4.1. DELETE live_streams.sii(in My documents/ ETS2/)
4.2. Block the game in your antivirus(i mean don't let it update or go in the i-net)
4.3. When the game asked that fuckin' key i entered the key that you download in up
5. Its done! You dont need crack, and you can use patches.
Doing it will help you to fully enjoy that game.
P.S.: when playing this game, please off the internet